Afraid of this economy? In need of legit online business ideas to implement as regards the state of the economy?
With respect to the change and depression, the coronavirus pandemic has caused the economy, many individuals whose jobs have been lost via the pandemic have taken up the mantle to search out for online business ideas and available jobs as they stay at home in order to survive.
If you're among these individuals who are looking for online business ideas to startup, then this post is for you, make sure you follow up till the end. Obviously, the economy and its system have changed, and one needs to change alongside the economy and the situation of things.
Having the traits and spirit of a true entrepreneur, one would actually not dare sit and fold his arms and allow to be drifted away by a depressed economy, one must be ready to get out of his/her comfort zone to make a change and dare a calculated risk. So if you have that spirit of a true entrepreneur, the following list of legit online business ideas are great options for you to try and implement.
Mind you, before you choose any business from the online business ideas list, make sure that what you choose is readily available to meet with the needs of people or community which you've created, especially for those who are living and working from home, this is definitely an opportunity of a targeted audience.
TOP 5 ONLINE BUSINESS IDEAS
1. Dropshipping
The name dropshipping is not new anymore, as it is all over the net! Dropshipping is a very lucrative business in which you can start with little or no capital.
New to Dropshipping? Read Here:  All about dropshipping
2. Online Teacher / Educator
Do you love teaching? do you love imparting knowledge into others? Then this is the time for you to showcase that giant in you! Time for you to do passionately that which you love to do! You can create a virtual/online e-learning platform without even spending much! You can organize an online class on the social media platform likes (Whatsapp, or Youtube videos or zoom classes).
3. Freelancer / Freelancing
Are you a proficient graphic designer? or into Video Editing? A content writer? Are you tech-savvy? Then you've got great opportunities for online job ideas to work from home. You can these utilize online freelancing platforms to start making money for yourself. Platforms like:
Designhill
Toptal
LinkedIn and LinkedIn ProFinder
We Work Remotely
Behance
SimplyHired
Dribbble
4. Digital and Affiliate Marketing
Did you know that you can make lots of money through online marketing? Digital and Affiliate marketing are very lucrative means of earning yourself income as you stay at home. Affiliate marketing involves you helping people to promote their products and then you get commissions for every sale of the products. Imagine how much you would get if you can be able to market and sell 50 products per day, then imagine how much that would be in a month? Digital Marketing is the mother of Affiliate marketing, it is a mother because affiliate marketing is a type of digital marketing
5. Blogging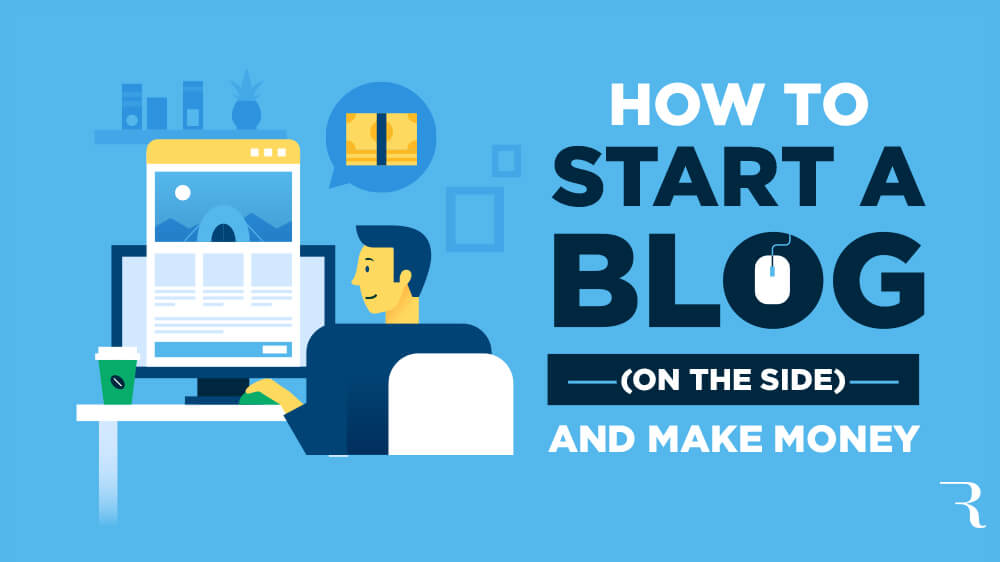 Do you love to write? Are you very skilled in writing captivating content, are you a motivator or you have tons of ideas you can share with people? Then you can definitely earn yourself cool cash by putting your passion into good practice.
Are you afraid of buying a hosting/domain name? Don't get it twisted you can still have your own blog site for free and make money from it. Web providers like
These platforms provide you with free access to own a blog site and you can later for a hosting or continue with the free.
TOP TIPS TO IMPLEMENT WHEN STARTING AN ONLINE BUSINESS
If you've finally figured out from the above the online business idea that fits into your passion, then this bonus is for you. When starting out a business or an online business, it is always good to consider the following:
Name of business
A Unique logo for identification
Address of business
Contact of business
Social handles of business
All the above are basic requirements a business ought to have in place and this can be described as BRANDING.
Your business needs to be branded and packaged well in order to considered outstanding in proximity in the market place.
In conclusion
Online businesses are very lucrative and can be profiting, the list is endless but we've picked 5 of the most relevant and considered highly paying. As long as the internet exists, then online business is still profiting and dependable.
Pick from the above online business ideas and choose which is best for you that you can cope with an enjoy.!